Ayush
Eternally Curious. Writing, Learning, Building in Public. Writing about Ideas + Inspiration + Insights for creators, solopreneurs and indie hackers | Simple tips and frameworks to help you build a sustainable solo business
Related to Authors (1) (Content)
Quick question -
What do you think is a harsh truth about marketing that most gurus don't share explicitly?
I asked this on Twitter this week, and got some interesting answers.
I also gave a workshop around Early Stage Marketing inside the Indie Masterminds Community.
Where I shared what tactics have worked well for me and other community members to market their products and grow their revenue without spending money on ads.
In that workshop, the intro slide was about the harsh truths around marketing that nobody talks about.
Stuff that's never said out loud because it's incovenient for the influencers and the gurus.
Today I'll talk about 3 harsh truths from that slide.
I think all solopreneurs should be mindful of these, especially when they're starting out.
But before I get there, I want to introduce you to EntryLevel.
---
🙏  Supported by: EntryLevel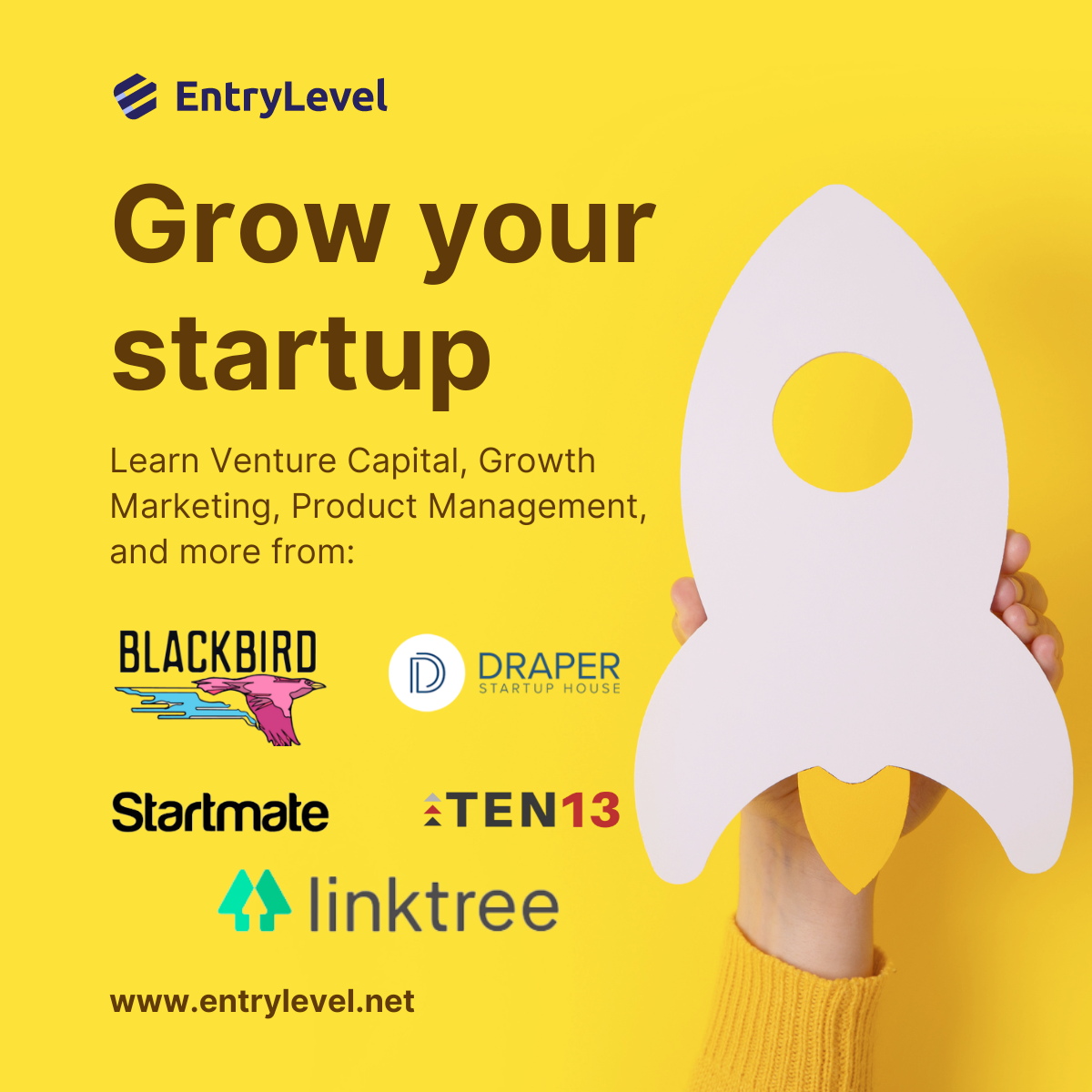 Grow your skills. Grow your startup.
Learn from top companies and get insider tips you won't find anywhere else.
Become a better leader and founder with proven frameworks you'll apply to your startup.
(Suggested programs: Product Management Level 1, Digital/Growth Marketing, Venture Capital Analyst)
*Many thanks to EntryLevel for supporting the SuperFrameworks newsletter this week 🙏 
Now let's dive into it 👇
---
3 harsh truths about marketing
1. "I hope I go viral" isn't a strategy
Going viral is great. And you should definitely get the most out of it when you do.
But you shouldn't bank on it.
You shouldn't just post on HackerNews or Reddit once, cross your fingers and hope to get users from there.
It may have worked for someone you look up to.
And that's great, but that doesn't mean it will work for you.
You need a steady consistent strategy where you put yourself out there in front of your audience every day.
And in that process, if you go viral, then definitely lean into that. But just don't bank on it.
---
2. You will get hate
There are 2 ways to make more money -
Sell more things
Charge more for the things you sell
In both cases, you have to go out there and talk to people about the "things" you want to sell.
But..
The internet is a nasty place, the more put yourself out there, the more hate you will get.
You will get hate for -
Why are YOU selling that thing? What makes you special?
How can you charge SO MUCH for that thing. It's easily available in x, y, z format for free
The best way to deal with hate?
Ignore!
There are times when people are sharing genuine feedback, and you will be able to see it.
But most times, random anonymous strangers are just being spiteful, and you just have to get used to ignoring them.
I've received a lot of hate on Twitter, Reddit and Hackernews whenever I've tried to talk about my products, and the best way I've found to deal with it is just to develop a thick skin.
---
3. This is hard
This is so damn hard.
All those Twitter threads about marketing make it sound so easy. But in reality, doing marketing is really hard.
Especially more so if you're introverted, but it can go against your very nature.
It takes a mindet shift, you get better with practice but it never becomes "easy"
I've been called overpromotional and spammy in the last year. But it's also the time when I've made the most revenue from my products.
I'm not comfortable when I promote my work, but I know that if I don't do it, then I don't make revenue, and if I don't make revenue, then I don't have a business.
Simple as that!
There is 1 good side effect of marketing being hard -
Very few people do it consistently, so your competition reduces with time. The longer you are in the game, the better chance you have of succeeding.
So yea, it's hard, but it's worth it.
That's it for today, these were my top 3 harsh truths about marketing.
I asked the question on Twitter this week, and got some very interesting answers from the community.
Also, this is the slide I talked about earlier -
You can watch this full workshop and other previous workshops and sessions by joining the Indie Masterminds community or signing up for the March cohort of the mastermind program.
In March, we're also doing a 30 day action sprint challenge inside the community. If you feel stuck, this is definitely going to help you move the needle and take the next step in your business. (Pradigi joined us just last week and  called it  instant ROI!)
You can apply to join the live cohorts starting in March  here  (prices go up Monday)
Or if you're not ready for a high-touch commitment right now, you can also just  join the community
Cheers 🙌
---
🔗 Super Links
Useful links you don't want to miss -
*Links in bold are classified ads, to become the main sponsor or to run a classified ad, please hit reply or send me a
DM on Twitter.
---
📩 Newsletter Reccos
If you're interested in staying up to date with the latest trends in the AI space, then do signup to Ava's newsletter AI-Zing. You get the latest news, tools and cool findings from the world of AI. SignUp here.
If you're looking for little ways to make life easier, you must read Anna Burgess Yang's newsletter. She's a fintech PM turned Content Marketer and workflow consultant. Her emails are full of useful nifty tips. Don't miss out.
---
🤗 How can I help?
Whenever you're ready, there are 2 ways I can help you -
🗞️ Sponsor the SuperFrameworks newsletter. Get your work in front of 2300+ ambitious creators, makers, solopreneurs and founders. If you're interested, just hit reply.
🧠 Solopreneurship is hard, but it doesn't have to be lonely. You can get honest feedback, support and accountability from a trusted mastermind group. Let's work together
---
Hope this post helped you a little bit.
And if you're already subscribed, consider sharing this post with a friend, it will only take a moment.